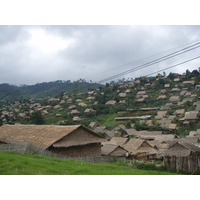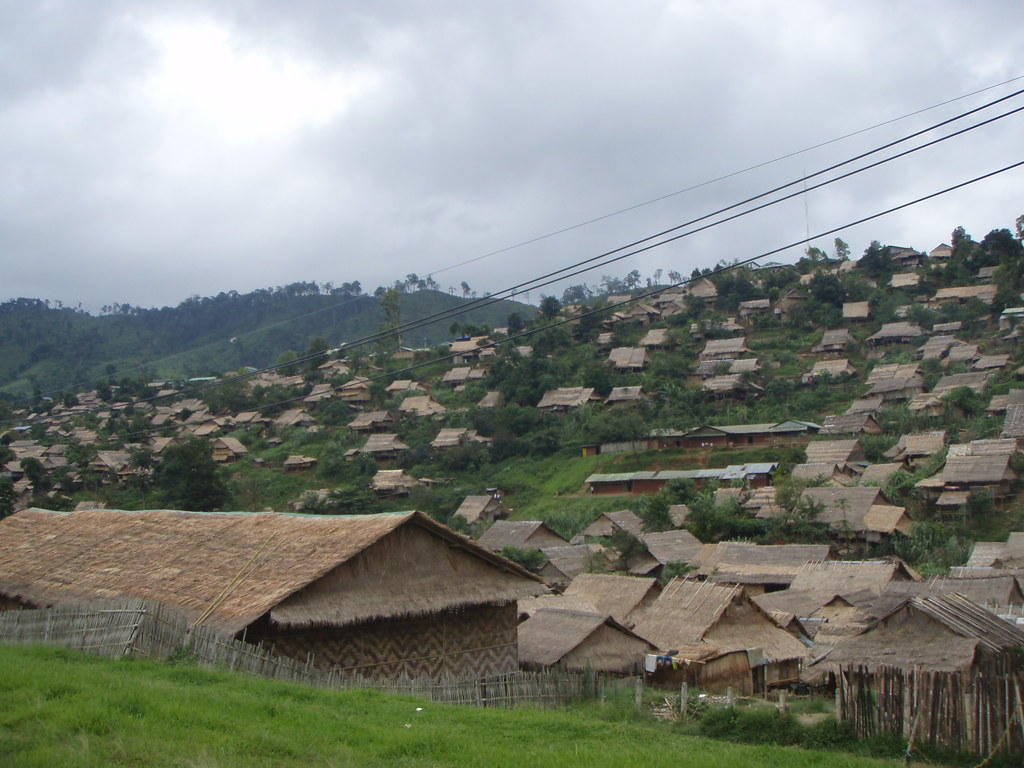 "Refugee camp"by Sheep'R'Us is licensed under CC BY-NC-ND 2.0
Are Permanent Refugee Camps a Solution?
By Patricia Nyhan
Refugee camps we thought were temporary have in fact become permanent. A refugee's wait in a camp is now indeterminate -- in some cases, up to two or three decades. The United Nations High Commissioner for Refugees (UNHCR) calls this living in a "protracted refugee situation." More than 13 million people are estimated to live like this.
Country after country is adapting to the reality that the refugees in its midst may never be repatriated, the U.N.'s goal. So what are we to make of a movement that has emerged among urban planners and architects to design better camps?
Take, for example, the Blueprint Alliance, a group of ecologically minded design and planning experts focused on humanitarian aid and post-disaster intervention.
"We want to create a model for sustainable camps that are not only self-regenerating, but also culturally and socially more inclusive and cohesive," said Marcus Dittrich, a German permaculture and social design expert. (Pacific Standard, Apr. 2, 2018).
The camp, called Blueprint 200, is to be built in Tamera, southern Portugal, as a "living space made up of modular compartments or living quarters that can be easily scaled up and down and adapted to fit different cultures or climates around the world." A UNHCR spokesman, Christopher Earney, is quoted as calling it "promising".
The World Economic Forum has taken up the problem. An article on its website called "How to turn refugee camps into smart cities" described its vision. Tara Nathan, Executive Vice-President, Public-Private Partnerships, Mastercard, pointed out that many refugee settlements have much in common with major cities but lack infrastructure. She advocated for a technology-based new model where forcibly displaced communities "can become self-sufficient faster and can contribute to the economic growth of their host countries."
Mastercard and Western Union researchers spent time in Kakuma refugee camp in northwestern Kenya (population 184,000) and nearby Kalobeyei, a newer settlement, as part of each company's commitments to the Call to Action for Private Sector Engagement on the Global Refugee Crisis leading to the development of a "Smart Community" model. They recommend developing such communities with a cross-sector group of private companies, civil society, government agencies, and financiers.
"Now is the time to reimagine the refugee camp. Let's restore dignity and economic resilience to those who have already lost so much," the article ends. (World Economic Forum website, 8/31/17)
Are these new models a positive development? Or do they encourage giving up on the U.N.'s goal of repatriation or resettlement? Will they lead to privatizing a system long based on a global humanitarian model?
With UNHCR facing a rising tide of refugees up against resistance to accepting them from the U.S. and other developed countries, it's understandable it would be open to new models for improving life in camps that have become permanent.
"I've just returned from Bangladesh and the shocking situation there for the Rohingya refugees that fled persecution in Myanmar," said Brett Moore, chief of UNHCR's shelter and settlements section.
"In the largest camp, Kutapalong, there are around 700,000 people living in very dense, very poor conditions. You have other situations, for example say, in Chad, Nigeria, Cameroon, we have displaced populations that have been there for 20 years or more and they are still living something akin to emergency conditions." ("Re-Imagining Refugee Camps as Livable Cities," report from Voice of America, published on Relief Web 3/22/18)
Moore says UNHCR is encouraging architects and other private sector experts to consider the humanitarian issues, such as in the work of social architecture designer Sama El Saket at Harvard University, who has studied seven refugee camps.
"Economically, it's not sustainable to keep spending money on keeping up a temporary city whereas if they spend the money setting up a more permanent city, then the refugee can stay in it and if they go back to their country, then the locals in that host country can end up moving into that city and it becomes a useful infrastructure," El Saket said.
The UNHCR's traditional priorities for refugees are: (1) return home, (2) become integrated into the host community, usually a neighboring country, or (3) resettlement to a third country. The reality is, in 2019, only a tiny percentage of refugees await resettlement.
Is creating better refugee camps the solution? As World Refugee Day approaches, give it some thought.
---