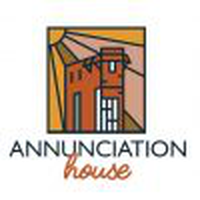 After completing their journey to the U.S. border, often in the hands of smugglers, and then spending days or weeks in U.S. detention, hundreds of asylum seekers are released each week into El Paso, Texas. Many have no money, nowhere to stay and little idea of how to reach their destinations across the U.S., where they will await the outcome of their asylum applications.
These are the people served by the volunteers of Annunciation House. For more than 40 years, this non-profit, rooted in Catholic social teaching, has been providing beds and meals to families and individuals and helping them make the necessary bus or plane reservations and connections so they can complete their journeys to their destination cities and towns.
As Annunciation House struggles to meet the ongoing explosion of need at the border, you can help. Volunteers – both Spanish speaking and non-Spanish speaking – are needed for service commitments of two weeks or more. Mike McGirr (RPCV, Sierra Leone) spent three weeks volunteering at Annunciation House and notes that his service there "really opened my eyes to the plight of people striving to start a new life in this country. Most arrive at the border with no more than a shopping bag full of possessions, many with small children in tow. They then face the overwhelming challenges of a dysfunctional and over-burdened immigration system. Organizations like Annunciation House ensure that these new arrivals are treated with the kindness and dignity they deserve."
To learn about volunteering at Annunciation House, find complete details here. Additionally, Annunciation House runs on private donations, so you can still help – even if you can't travel to El Paso right now – by making a donation here.
---