By: Brian Elmore, RPCV Zambia
RPCV Voices is a blog series on the Peace Corps Community for Refugees website. The purpose is to allow returned Peace Corps Volunteers the opportunity to share their experience as refugees, work with refugee communities, or opinions about the refugee crisis. If you have a story to share, please email morganking296@gmail.com.
---
The American South is a blackhole for asylum-seekers. The immigration courts that will decide their fates here are among the most hostile in the country.
Most of the asylum-seekers in South Carolina will go to the immigration court in Charlotte, NC—where around 5% will be granted asylum, far lower than the national grant rate of around 40%. Asylum-seekers in South Carolina have the lowest rates of legal representation in the entire nation. "We've stopped taking asylum cases", I've heard from more than one lawyer. "It's hopeless".
In 2018, as a medical student at the Medical University of South Carolina, I founded the MUSC Asylum Clinic in an attempt to inject a little hope into this hopeless landscape.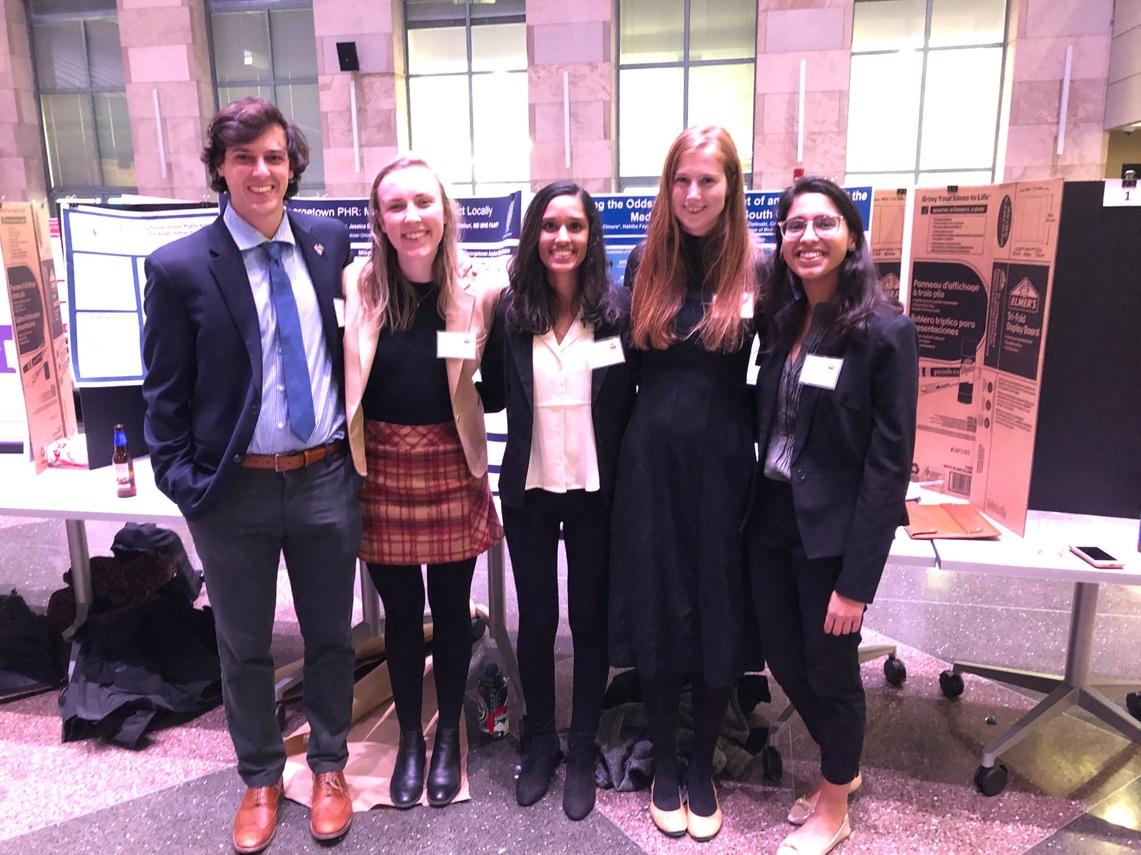 In many cases, asylum-seekers bring little documentation to support their stories. However, their bodies and their minds often leave signs of abuse that a trained clinician can decipher. Our clinicians, with the help of students, perform forensic medical and psychological evaluations of asylum-seekers, documenting evidence of torture, trauma, and abuse.
Our evaluations reveal the profound mental and physical trauma that these asylum-seekers experienced in their home countries. Most of the asylum-seekers that we have seen at the clinic are diagnosed with post-traumatic stress disorder, and a significant amount also experience depression and generalized anxiety disorder. We have documented the distinctive scars left by ligatures, knives and bullets. Most of our clients have been young mothers, but we have also seen men and unaccompanied minors as well.
The last question that we ask in an evaluation is the most difficult—"What do you think will happen to you if you are forced to return to your home country?"
Clinicians and students collaborate to write objective affidavits that can be used by asylum-seekers to support their claims in court. This evidence can have a dramatic impact—in one study, 89% of asylum-seekers who submitted medical affidavits documenting their abuse were granted asylum.
I believe the longest-lasting impact of the Asylum Clinic will be on the students who are involved. It is impossible not to be moved by the stories of these asylum-seekers, having risked everything to flee violence at home to pursue a safe and secure future for themselves and their families. I firmly believe that every student leaves an evaluation a life-long advocate for refugees and asylum-seekers.
During my Peace Corps service in Zambia, one of the most difficult—and fulfilling—tasks was to represent to my community the values and ideals of America. My work with the Asylum Clinic is a direct continuation of this task—to make true these values of our nation built by immigrants. To live up to George Washington's hope that "this land might become a safe & agreeable Asylum to the virtuous & persecuted part of mankind". To respond to the call of the Statue of Liberty, to "give me your tired, your poor, your huddled masses yearning to be free".
During these last few years, it has become easy to become disillusioned and to lose faith in the values Peace Corps volunteers strive to represent to their communities. The policies that I see our country enacting are wholly inconsistent with the America that I tried to represent to my villagers in Zambia.
Had our asylum-seekers arrived in the United States any later, they likely would have been forced to wait in squalid refugee camps in Mexico, where they are vulnerable to further exploitation and violence. These refugee camps on our border are an affront to the American values I strove to represent as a Peace Corps volunteer.
The 545 missing migrant children who have been separated from their parents are a living affront to these values. In 2020, the United States admitted the lowest number of refugees in the history of the refugee program—slightly more than 10,800. This too is an affront to these values.

In Zambia, I was always struck by the faith that Zambians had in an America that they had never been to. The America that Zambians believed in, and that I tried to represent, was often inconsistent with the America that I knew to be true. These asylum-seekers flee to America, in part, because they still have faith in that promise too. Despite every attempt to smother it, America still is the shining beacon to those who flee here. Our responsibility and our task is to bridge the gap between the America that is and the America that these asylum-seekers and refugees believe in.
---