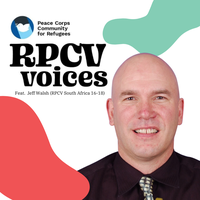 RPCV Voices: Providing On-the-Ground Support for Ukrainian Refugees in Poland
By: Jeff Walsh (RPCV South Africa 16-18)
It's the weekend. Somewhere in a small town in Ukraine, there is a two-level brick house with a freshly cut lawn in a nice, quiet neighborhood. Ms. Kovalenko is admiring her garden full of orchids, tulips and marigolds. Her friendly neighbor, Ms. Bondarenko is also busy with her garden of blooming begonias and daffodils. Ms. Bondarenko said "it would be nice if you could join me for some tea". This has been a lovely weekly ritual for the two neighbors for the past 5 years. Ms. Kovalenko opts for the Oolong tea while Ms. Bondarenko likes Jasmine tea with a shot of milk and a teaspoon of sugar. Pleasant conversation ensues.
Later Ms. Kovalenko will take her beautiful golden retriever for a nice walk around the block. A little later she will take five-year old George and six-year old Georgina to go see that new American Top Gun movie that everyone is raving about. Ms. Kovalenko's husband gets off work in a couple hours and said he will be joining you and the kids at the movies. It was a great day. As you go to bed that night, she has trouble sleeping because of loud, jarring noises in her dreams. Startled, she comes to know those noises are real and in real time.
As Ms. Kovalenko turns on the television, she sees images of her neighborhood, town, country and countrymen under attack. Debris is falling in chunks through a large hole in the living room ceiling. Shaken, she looks outside and sees giant craters in the roads. Her neighbors are carrying weapons. As Ms. Kovalenko goes back inside to process it all, there is a knock at the door. The neighborhood watchman tells her that she has three hours to gather her family, her pets and her belongings she thinks the family can carry for a 5 hour walk to the country border. Her husband will stay and fight. Her life will never be the same.
---
One in 95 people in the world are forced to flee their country. Half of the refugee population are children. Medecins San Frontieres/ Doctors Without Borders reports there are 82 million refugees in the world due to violence and war, natural disasters and persecution. The United Nations High Commissioner on Refugees (UNHCR) puts that number at 100 million refugees. 85% percent of refugees are being put up in developing countries. Ukraine, Syria, Afghanistan, Venezuela, South Sudan and Myanmar have the most displaced citizens worldwide. Targeting hospitals, synagogues, churches and the unarmed civilian population are by definition - war crimes causing worldwide strife and mental cruelty, famine and abject poverty.
We need to support the world's refugees in every way we can. Refugees add to a country's value both culturally and economically. In the U.S, for example, a 55 page draft study by the U.S. Department of Health and Human Services in 2017 found that between 2004 and 2015, refugees contributed $63 billion more than the cost spent on refugees by local, state and federal governments.
At the beginning of the Ukraine conflict in February, 100,000 refugees crossed into Poland daily- a number not seen since World War II. The kind spirit of the Polish people cares about the general well-being of their fellow Slavic brothers and sisters by welcoming the Ukraine people into their hearts and their homes. As of July 2022, 7.5 million Ukranians have sought refuge across international borders, 3 million of those refugees have been welcomed by friend and comrade Poland. Grassroots efforts by charities, NGOs, local businesses and individuals have channeled their resources to open user-friendly reception centers that allow Ukrainians to get jobs and apartments in Poland.
I have been in Warsaw, Poland for four weeks into a two month assignment volunteering with Polski Chernowy Krysys (Polish Red Cross), Centrum Edukacji I Rozwoju (UNICEF), and Warsaw International Church and the Global Expo Center Modlinska. My main volunteer commitment is with the Polish Red Cross where I work at a refugee center which dispenses one time cash assistance to arriving Ukranians. With UNICEF, I teach various classes to Ukrainian children ages 9-17. The Global Expo Center is a massive "way station" with booths for every category of support, including job information, housing information, medical assistance, veterinarian care, and more. The volunteer atmosphere in conflict zones such as this is extremely informal and requires volunteers to be flexible and willing to help with whatever they're tasked.
The crisis has been a 24/7 total immersion experience. I listen to all the personal stories and accounts on Warsaw's trams, buses and subways. I experience laughter and tears in Warsaw's clinics, hospitals, restaurants and cafes. As someone who is half Polish, it has been an interesting experience to explore my Polish roots, connect with the country, and meet fellow RPCVs in the process. Displacement by wars and natural disasters are tragic experiences. Through volunteers' willingness to show up and provide support, I hope we are able to spread some cheer and comfort as we volunteer our time and love.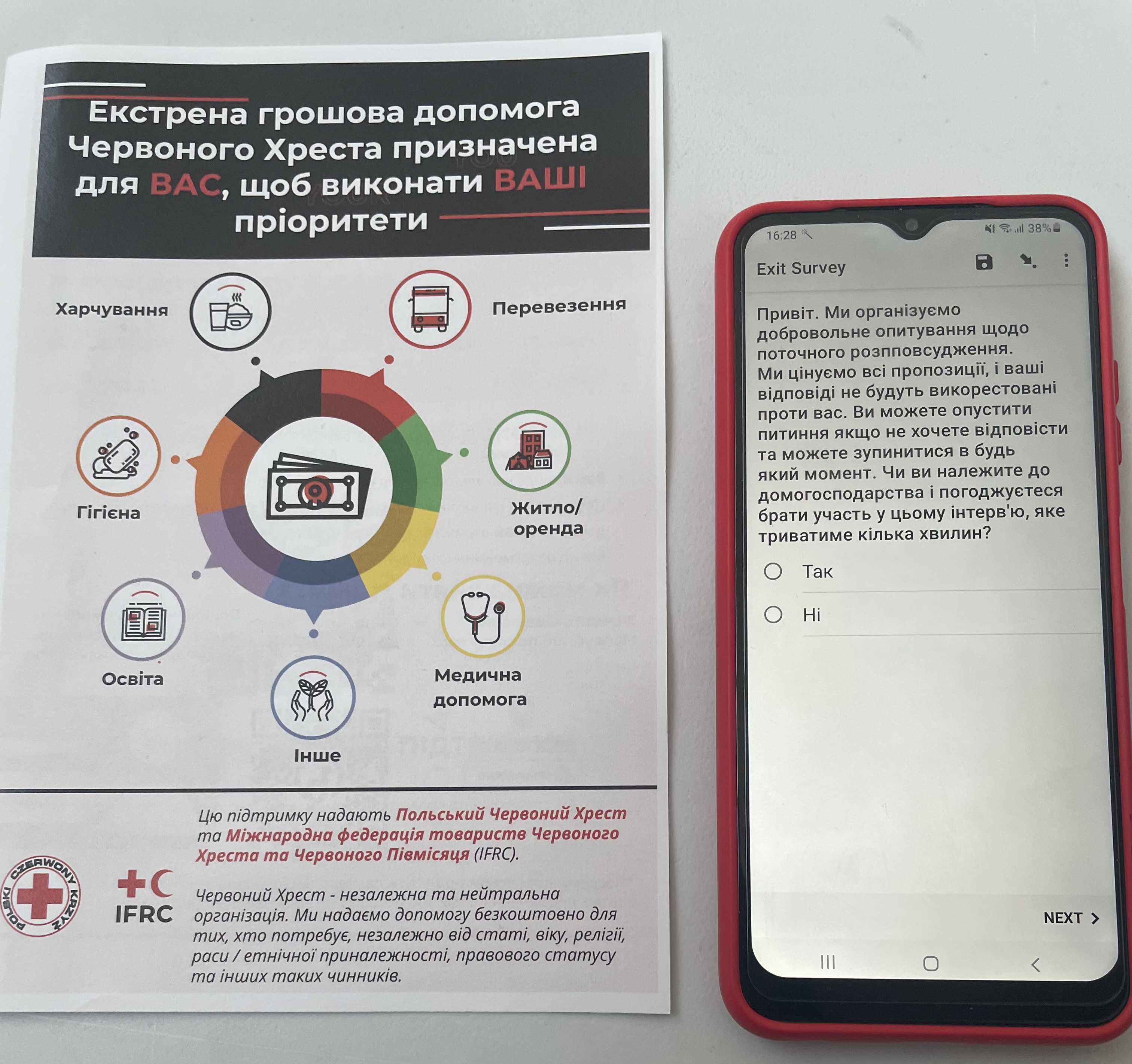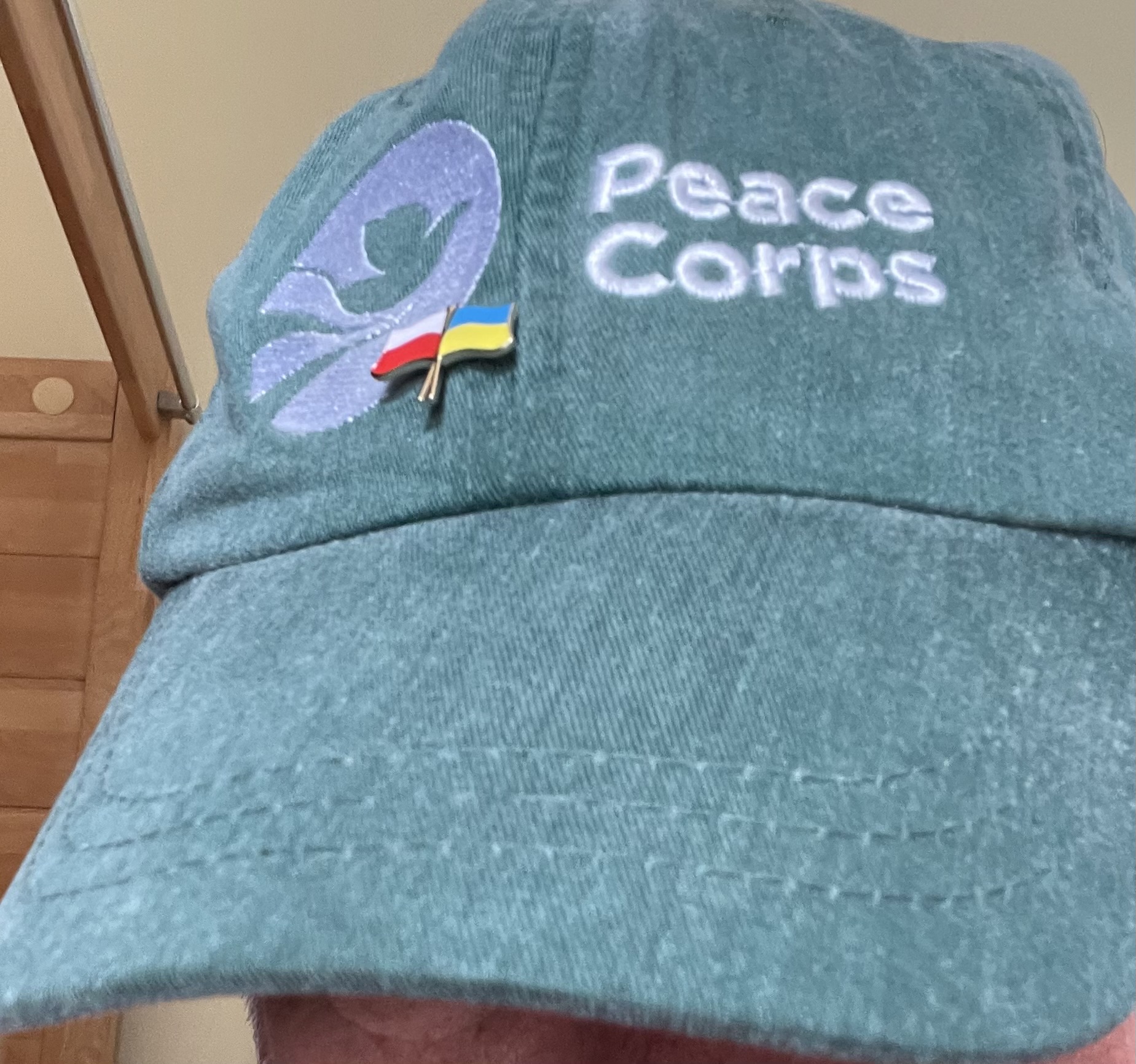 ---