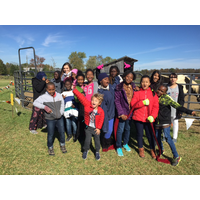 By Patricia Nyhan
Looking for a way to use your Peace Corps experience to support refugees? There may be an organization in your community that would love to have you volunteer with them, because despite the resettlement slowdown, refugees are still arriving. And the needs of those already here continue long after they have settled into their new lives. RefugeeConnect of Greater Cincinnati is such an organization. An umbrella group linking refugee communities, service providers, and community members, it has welcomed RPCVs as volunteers whose Peace Corps service lends highly valued experience.
"RPCVs are very welcome. We have RPCV volunteers doing administrative or direct services," and would love to have more, says Robyn Steiner Lamont, RefugeeConnect program director.
The organization connects refugees and their mentors to service providers on a well-organized website, puts on events to increase community awareness about refugees, and unites more than 100 service providers through quarterly forums to discuss better ways to serve refugees. RefugeeConnect engages in direct service to refugees in local schools, through staff training, student family needs assessment, international clubs in high school, and community service designed by students."We help build trust between schools and parents," says Lamont.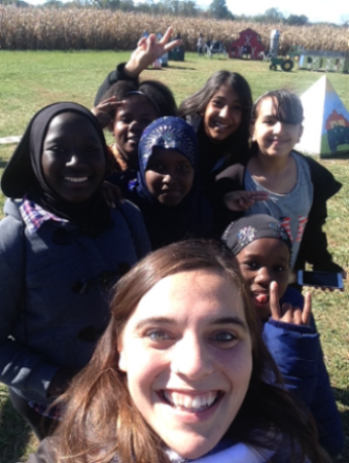 Rachel Von Holle (Peace Corps/Macedonia 2014-1016) teaches English to 6th-8th graders at Roselawn Condon School, where Lamont had established a relationship. Von Holle and her ESL colleague meet twice a month with her to discuss ways to involve their students and families.
"Robyn has been incredibly helpful with creating opportunities; my colleague and I present ideas we have, and Robyn helps make them possible," she says. She and other ESL teachers participate in the many events Refugee Connect hosts.
"We make sure that our families know about these events and help them connect with other immigrant families in the Cincinnati area." Von Holle cites her Peace Corps experience as helping her understand how the families feel.
"When living abroad and attempting to speak a new language, you learn a lot about yourself. Especially as an American, it makes you realize that our way of life is not the only way, nor the better way to live. . . I have gained a greater sense of empathy and compassion for people who come from different walks of life. I have learned to set my judgments aside when I don't understand something and to make an effort to try and understand."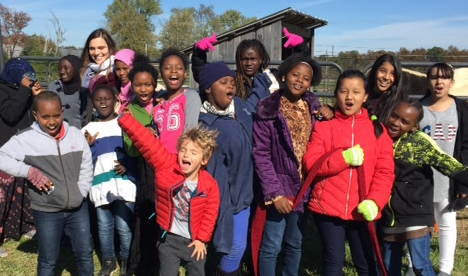 [See two photos of Von Holle with her class on a field trip to Shaw's Farm in Milford, Ohio.]
Another RPCV who works closely with RefugeeConnect, even serving on its leadership committee, is Adelyn Hall (Peace Corps/Swaziland, 2011-2013). As director of housing and neighborhood development with the Community Learning Center Institute in Cincinnati, she builds housing opportunities for refugees, immigrants, and low-income families. "RefugeeConnect provides a vital service with helping refugee families integrate and adjust to American life. As a Peace Corps volunteer, I struggled to adjust to a totally different culture and way of life, but had so much support from my Swazi family and friends. Ultimately, I want to make sure that I am as welcoming, supportive and compassionate as my Swazi counterparts who helped me transition to a new way of life.
"When working for the Peace Corps, I was a community development volunteer assigned to work at the Malindza Refugee Center, the only refugee camp in all of Swaziland. There, I gained my strongest friendships during my time with the Peace Corps and saw first-hand what refugees were going through in order to secure a new place to call home.
"While at times the situation was dire, refugees at the camp still found time to welcome me in and worked with me in a variety of capacities to raise the quality of life for those living at the Center. This first-hand experience really opened my eyes to the plight of the refugee, while also seeing the love, compassion and vibrancy different cultures can bring to life.
"RefugeeConnect provides me with opportunities to connect with families from all over the world and allow me the opportunity to try to serve others as the Swazi community served me, she says."
Hall's greatest satisfaction in volunteering with RefugeeConnect is as a soccer coach for Say East's U12 Northside Strikers, which consists mostly of refugee players. "I love supporting and participating in the annual soccer tournament RefugeeConnect puts on every summer!" she says. [See team photo, below.]
A third RPCV, Ron Ison, is closely involved with RefugeeConnect, too, serving on education and employment action teams within its Refugee Empowerment Initiative, besides providing direct service to countless refugees. [See "RPCV is 'Uncle Ron' to Refugees", 30 Jan. 2018 on our website.]

RefugeeConnect trains volunteers -- 748 so far -- and helps place them in meaningful opportunities with refugees, via a partnering organization or RefugeeConnect itself. With the number of refugees arriving greatly reduced now under the Trump administration (274 in Cincinnati area last year, out of 400 projected), RefugeeConnect has stepped up its advocacy with state legislators, taking refugees with them as part of advocacy action teams.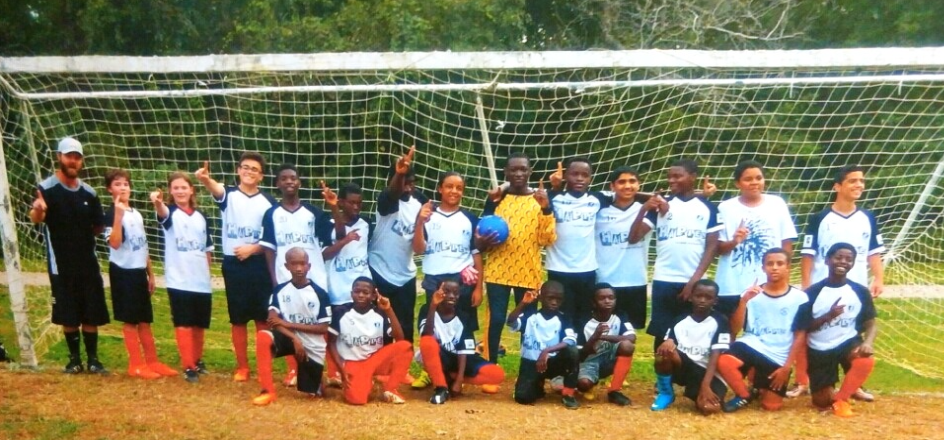 RefugeeConnect grew out of a project of the Junior League of Cincinnati, an education and charitable organization of women committed to promoting voluntarism. In 2011, it conducted a community scan of unmet needs affecting women and children. Finding a lack of coordinated services for refugees, it formed RefugeeConnect, which last year became a nonprofit.
Check around for organizations near you helping refugees. Volunteers with your Peace Corps experience don't come along every day. You may be surprised at what a valuable role you can play in welcoming refugees to your own community.
Please visit RefugeeConnect's website to learn more: www.refugeeconnect.org
---