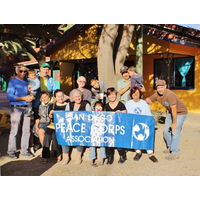 By Patricia Nyhan

LOCAL TO SAN DIEGO/TIJUANA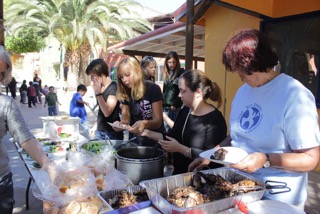 SDPCA is exploring ways to engage with various organizations that provide humanitarian assistance. They have shared with their members that Otay Mesa Detention Resistance Center put out a call for donations, and Centro Cultural de la Raza, an arts organization in Balboa Park, San Diego, is collecting and processing the donations. Some of the RPCVs are gathering items for asylum-seekers; other volunteers can go to the Centro to help organize the donations for distribution. More information about volunteering to help with either sorting the donations or being part of the delivery caravan to Tijuana is available from Centro Cultural de la Raza's website
The San Diego affiliate recently held a sock drive, as a local asylum-seeker shelter has expressed a great need for these. The sock drive benefited those who have been admitted to the U.S. In the SDPCA's recent newsletter, a new sock drive requested the following donations:
Bring a pack (or two) of new men's, women's, or children's socks. As asylum seekers are processed through our border and released from detention, they end up at a shelter coordinated by the Rapid Response Network for a short stay until they can make arrangements for their next destination. One of the most requested items is socks. Fifty to 100 new people arrive at the shelter each day, so there is an endless need for socks.

In other ways of getting involved, SDPCA members will be traveling across the border in the coming year to complete projects at a zoo and at an orphanage.

Many of their members work and/or volunteer on their own with refugees, asylum- seekers, and other cross-border projects. They plan to spread the word about these opportunities in an upcoming newsletter and encourage their members to let them know how they are personally involved. To learn more about the San Diego affiliate's activities, contact SDPCA's president, Celeste Peacock-Coleman (PC/Ukraine 2005-2007) at president@sdpca.org.
.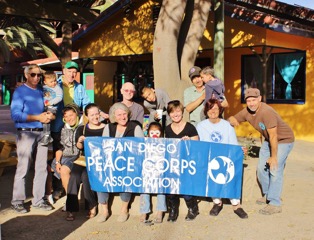 THINGS AFFILIATES CAN DO ANYWHERE IN THE COUNTRY

In addition to their newsletter, SDPCA publicizes emerging needs on their Facebook page in order to get the word out as quickly as possible. They will share opportunities and calls to action from other affiliates' websites:

Join with community organizations near you that are engaged in humanitarian aid or contacting elected leaders to advocate for more humane refugee and asylum policies.
Check our website and Facebook page for ways you can help, and urge your RPCV group to become involved in our collective efforts.
See our Advocacy page on this website for ways your affiliate can sharpen your legislative advocacy skills on this and other issues involving refugees and asylum-seekers.
No matter where you live in the country, there is something helpful your NPCA affiliate can do as the crisis drags on.

Contact us: info@pcc4refugees.org
We will publicize border crisis initiatives your affiliate may be involved in to other NPCA affiliates.
---