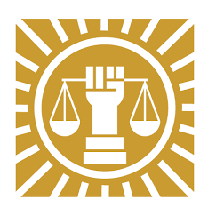 If you speak Spanish or Portuguese, you can offer meaningful assistance to one of the thousands of people previously subjected to the Trump-era "Remain in Mexico" policy. The Immigration Justice Campaign (IJC) needs non-attorney volunteers who can do telephonic intake interviews as well as telephonic orientations for people now navigating the U.S. immigration system. Comprehensive training is provided, and volunteers work from a detailed script.
The IJC pairs volunteers with people in removal proceedings to expand access to counsel and other resources for those in the immigration enforcement system.
Nancy Kravcisin-McClain, RPCV (Guatemala, 1999-2001), who has been volunteering with the IJC for a year, finds it to be "some of the most rewarding volunteer work I've done in the U.S. It's a chance to really help people who are going through a very challenging situation."
Nancy appreciates the structure and training provided by the IJC. "We're not attorneys, so we're careful to follow the IJC materials to the letter." She also likes the flexibility in terms of the hours she works and how many calls she completes each week. "We have volunteers working in the program who live all over the U.S., and it's a great opportunity to help when you don't live near a major metropolitan area. Plus, we help clients all over the U.S. as well – some of whom may be in areas where there is limited access to immigration support."
Nancy believes her work in the Peace Corps helps her accept the inherent uncertainty in assisting people navigating the immigration system. "Because the IJC protects the privacy of the people they help, we volunteers don't know what the ultimate outcome is for any individual — in terms of whether or not their cases are successful. It's like being in Peace Corps where you may not be certain about what the ultimate impact is of the work you do. But you do have that satisfaction of knowing that you did your best to help create a positive outcome."
How good do your language skills need to be to volunteer effectively in the program? "I would say my Spanish is intermediate, and I'm able to understand and be understood well enough. Particularly since Spanish vocabulary may be different depending on what region a speaker is from, you often find yourself working out with someone what the right word is for that speaker."
In addition to Spanish speakers, there's also a need for speakers of Portuguese and speakers of indigenous Mayan languages for this project.
If you'd like more information about upcoming volunteer training opportunities, visit the Immigration Justice Campaign.
---