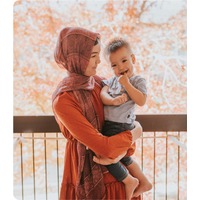 The Welcome Corps is a new program — launched by the Biden administration on January 19, 2023 — that empowers everyday Americans to come together to privately sponsor refugees. Through the Welcome Corps, Americans can apply to form Private Sponsor Groups (PSGs) to welcome refugees into local communities and directly assist refugee newcomers as they build new lives in the U.S.

PSGs commit to providing welcoming services to arriving refugees for their first 90 days in the community. They greet the refugee newcomers at the airport, secure and furnish initial housing, provide for initial basic needs, and make connections to relevant services, such as health care, schools, and employment services. Most importantly, PSGs offer friendship and support to those adjusting to life in a new community.

The Welcome Corps provides PSGs with access to tools and resources, including a budget template, fundraising support, an arrival checklist, and ongoing guidance throughout the sponsorship period.
Complete information about the program is available here. Additionally, the Welcome Corps is offering information sessions every Thursday at 7:00 p.m. ET starting January 26; you can register for a session here.
---