We at PCC4Refugees and HIAS, the global Jewish refugee resettlement agency, are pleased to announce our partnership to work together on refugee support. This offers a wonderful opportunity for you in our Peace Corps community to help a refugee family with support from a leader in the resettlement field.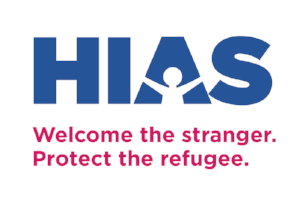 HIAS and National Peace Corps Association (NPCA), of which PCC4Refugees is an affiliate, have signed a formal agreement to "collaborate on activities of mutual benefit, to engage and activate the NPCA community to support resettled refugees in the U.S. through their respective affiliate groups," according to the agreement.
This collaboration will support NPCA's mission to amplify the Peace Corps community's global development impact by enabling PCC4Refugees "to facilitate how RPCVs can play a critical role in a refugee's resettlement in U.S. communities, while helping local resettlement agencies strengthen resettlement capacity," the document says.
HIAS is the oldest refugee resettlement agency in the country, founded in the 1880s for Jews fleeing persecution. By contrast, Peace Corps Community for Refugees is little more than a year old, founded in response to the unprecedented worldwide refugee crisis. Like other State Department approved resettlement agencies, HIAS is pleased to accept RPCVs as volunteers helping refugees, acknowledging their intercultural experience. (See a full list of our partnering organizations at pcc4refugees.org under Refugee Resettlement.)
Representatives of the three groups met recently to discuss plans for the coming year. Among the participants was someone very familiar with the Peace Corps, having grown up with it: Mike Mitchell, HIAS associate vice president for U.S. programs. His father, Louis Mitchell, was a colleague of Sargent Shriver, the first Peace Corps director, and served as deputy director of Peace Corps/North Africa, Near East and South Asia, as well as country director of Afghanistan.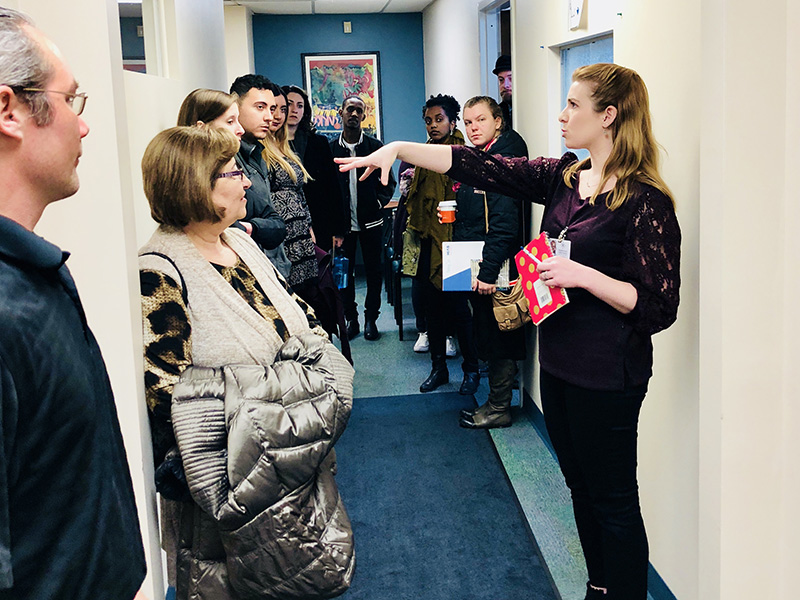 RPCVs, now serving as HIAS AmeriCorps volunteers, tour a refugee health center in Cleveland, OH.
"HIAS recognizes RPCVs as exceptional in their potential as advocates for cross-cultural exchange and diversity in our communities, as well as in their understanding of what integration may entail for resettled refugees," said Mitchell in describing how RPCVs could be elemental in a refugee's integration into American society.
One HIAS-PCC4Refugees initiative is to implement a volunteer manual created by HIAS for community members working with refugees: "Refugee Resettlement in Partnership: A Guide for Community Volunteers and Institutions." The guide can be adapted to RPCVs or any volunteers and implemented between NPCA and HIAS affiliates around the country. To download it from the HIAS website: https://www.hias.org/refugee-resettlement-partnership.
As one of nine resettlement agencies approved by the State Department, HIAS contracts with nonprofits in 12 states and more than 20 cities around the country to provide services such as housing assistance, English language learning, medical screening and employment assistance. Their affiliates collaborate with state and local offices, congregations and social service providers. To volunteer with HIAS, visit https://www.hias.org/volunteer.
Check out ways you can become involved in helping refugees in the U.S. by working with HIAS. Look for exciting opportunities as we announce more programs in the new year!