Helping Refugees in Greece
Updated September, 2019
The need for assistance for refugees in Greece is particularly great on the island of Lesvos.  Lesvos is one of the closest Greek islands to Turkey, which many refugees transit in the hope of reaching Europe.  Thus it is one of the easiest islands for refugees to reach.. Click here to read an overview of the refugee crisis in Lesvos.
In response to this need, the National Peace Corps Association (NPCA) through its Next Step Travel program, encouraged the Peace Corps Community for Refugees to explore the situation in Lesvos first hand.  An RPCV experienced in programming met with local NGO staff on the island and recommended over 10 NGOs that are in desperate need of assistance.  Here is a complete list of the identified NGOs, the skills they are seeking, the application process, and the time commitment requested. Each NGO has a different application process.  Some are on-line and some require submission of a resume directly to the NGO.
Additionally, there is a map of the island of Lesvos which includes a list of the length of service each NGO requires of volunteers.
As outlined here in Next Steps, the program design is highly flexible and entirely self-managed.  Volunteers make their own choices and manage their own logistics.  At the same time, volunteers must provide their own financing.  NGOs are not able to offer volunteers stipends or help with lodging or other expenses, i.e., medical insurance or overseas travel insurance. They are completely dependent on volunteers who are able to take care of these costs themselves. NPCA/PCC4Refugees is providing information to volunteers about NGOs seeking assistance, but cannot provide direct support or assurance that the NGOs will be suitable hosts for volunteers. Furthermore, in the event of an emergency or other serious issue, the volunteer must look to the NGO and his or her own resources. NPCA is not in a position to assist and is not responsible for any loss, damage or injury. 
Many volunteers currently working with these NGOs have had success with crowd funding, and we encourage volunteers to explore such resources if they decide to work with one of the NGOs and need financial assistance. 
The National Peace Corps Association hosted a webinar for RPCVs interested in learning more about volunteering  with NGOs on the Greek island of Lesvos. If you missed the webinar but are interested in finding more about these opportunities, click here to listen to the recording of the webinar.
Although this project was developed with RPCVs in mind, it is open to others. If you decide that you would like to support asylum seekers in Greece, submit your application with plenty of time prior to your desired start date.  NGOs plan well in advance to fill their needs.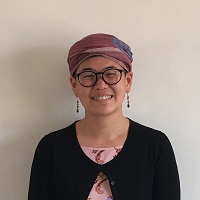 Please let us know if you decide to apply and when you plan to go.  We would appreciate any feedback you can provide about the process and would welcome following you on a blog or receiving updates about your experience.  See the excellent report written by RPCV Eirene Chen who spent 3 months assisting one of the NGOs on Lesvos.  Please send comments/questions to: Judy Smith
We hope to learn from your experience and suggestions to make the process smoother for volunteers that follow.
Returned Peace Corps Volunteers and their contacts have recommended visiting the following Facebook site which serves  as a community bulletin board, and has produced a handbook on volunteering. www.facebook.com/groups/greecevolinfopoint/