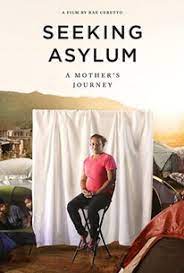 SEEKING ASYLUM is a feature documentary that chronicles an indomitable mother's journey from Honduras to the U.S. in search of safety and protection for her children. The film, from director Rae Ceretto, centers on Kensy, who had to flee her home in Honduras to escape certain death. She and three of her children walked from Honduras to Tijuana, Mexico, to seek asylum in the U.S.
After a frightening, violent, and arduous journey, Kensy and her children were turned back at the U.S. border and spent months living in a tent inside a church in Tijuana.
The film also features interviews with judges, professors, and politicians who discuss the broken U.S. immigration system.
As one reviewer noted, "Everyone who wants to understand why the asylum system doesn't work in the US should watch this documentary."
SEEKING ASYLUM is available to rent on Amazon, Apple TV, Google Play, Vudu, and Kanopy.
---