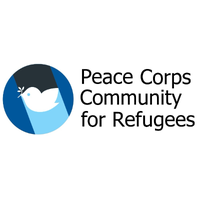 The Peace Corps Community for Refugees would like to extend our support, thoughts, and prayers to the victims, families, and congregation during this difficult time of mourning the tragic event at the Tree of Life Synagogue in Pittsburgh, PA. Words cannot express the sorrow we feel.
Earlier this week, the Peace Corps Community for Refugees sent a letter in support to our partner, HIAS:
Statement on Temple of Life Tragedy
Retirees, brothers, married couples, volunteers, immigrants, people of faith, refugees helping refugees. These were the 11 from the Tree of Life synagogue lost to hate: unspeakable, irrational, unfathomable hate. It is a hate that smolders and flames up and consumes us all given the right circumstances. It's a hate we don't want here in our country, but it's here, and it's been here for a while. This is not the country we want, this is not the country we thought we were.
It requires work to squelch the fire. Many of us working together, and our partnership with HIAS is more important than ever before . We start with the words of the Tree of Life Rabbi, after the shooting, "My cup overflows with love. That's how you defeat hate." The Peace Corps Community for Refugees joins the HIAS community in taking that first step. We see ourselves when we look at the eleven who are lost to their community, to their city, to all of us.
Peace Corps Community for Refugees: https://www.pcc4refugees.org/cpages/home
---